Shenzhen university revealed new phylum-level Asgard archaea and their relationships with eukaryotes
2021-06-25
Asgard is a recently discovered superphylum of archaea that appears to contain the closest archaeal relatives of eukaryotes. On April 28, the researchers of Shenzhen University and National Institutes of Health published a research paper entitled "Expanded diversity of Asgard archaea and their relationships with eukaryotes" on Nature.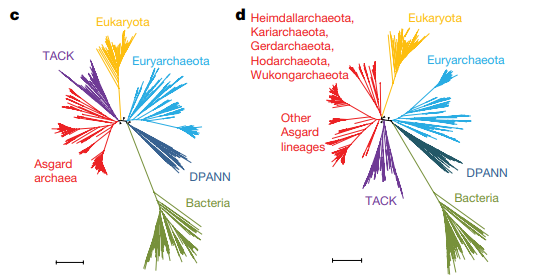 Fig.1 Phylogenetic tree of bacteria, archaea, and eukaryotes.

Additional information: On the basis of the available data obtained from cultivation and genomics, and reasoned interpretations of the existing literature, Imachi, H. et al proposed a hypothetical model for eukaryogenesis, termed the entangle–engulf–endogenize model.

The teams presented a comparative analysis of 162 complete or nearly complete genomes of Asgard archaea, including 75 metagenome-assembled genomes that had not previously been reported. The results proposed six additional phyla which substantially expand the phylogenetic diversity of Asgard. Interestingly, one of these phyla was named Wukongarchaeota. In addition, more eukaryotic signature proteins (ESPs) were identified in the Asgarg archaea, which would provide new insights into understanding the origin of eukaryotes.


Fig.2 Proposed hypothetical model for eukaryogenesis by Imachi et al., 2020.

More details on: https://www.nature.com/articles/s41586-021-03494-3; https://www.nature.com/articles/s41586-019-1916-6

---